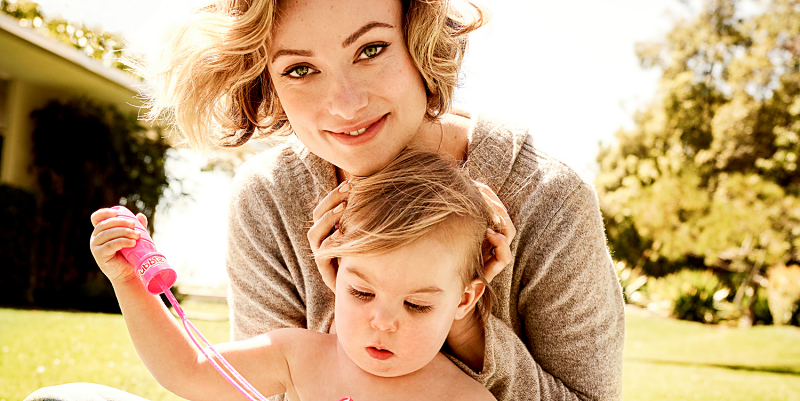 Olivia is featured People's latest edition of "The Beautiful Issue" with Daisy. The article features a photo from a brand new awesome photoshoot. See the full sized high quality photo by clicking on the photo above. Take a look at the screencaps from the interview & behind the scenes of the photoshoot below, watch the full video here and read part of the article from People's website also below.





Watch the Video
Olivia Wilde didn't just switch over to natural skincare for her own sake. She did it for her kids, too.
"I never like putting something on my skin that I couldn't then smoosh faces with my kids. I was always like, 'Oh no, I just put on this weird acid on my skin for whatever dumb reason and now I'm avoiding my son … My son is trying to kiss me and I'm strong-arming him.' That's an awful feeling."
Now as the chief brand activist of natural skincare brand True Botanicals, she never has to worry about her beauty products interfering with cuddle sessions with son Otis, 4 on Friday, and daughter Daisy, 18 months, ever again.